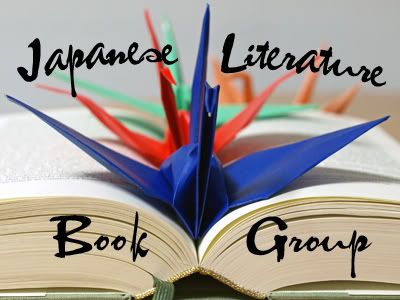 The
Japanese Literature Book Group
is a casual reading group focusing on Japanese literature. The idea behind the group is simply to enjoy reading, or discovering, some of the beauty of Japanese literature, and to hopefully gain a deeper understanding of Japanese literature and culture through reading and discussing the books with others.
We have read a mixture of both contemporary and classic titles, and since our first book,
The Old Capital by Yasunari Kawabata
, in November 2009, we have read some wonderful Japanese literature books together over the last few years. For a complete list of all the previous selections, please visit:
Japanese Literature Book Group: Previous Selections
.
Anyone
who is interested in Japanese Literature is more than welcome to join in, whether you are a long-time fan, or merely curious. I do hope you'll come read with us!
The JLit Book Group is currently on hiatus,
but it will return in 2013.
Look out for updates coming soon!